Commemorating 9/11 Isn't for Everyone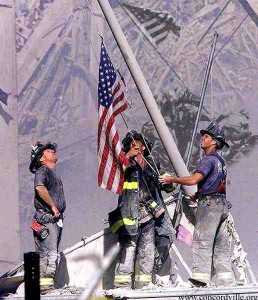 I remember when 9/11 happened. I was glued to the TV, watching everything, read everything, trying to understand what had happened. Others watched nothing, read no articles.
The 10th anniversary of the September 11 attacks is fast approaching. Television will be saturated with reruns of original programming from that day and new retrospectives. Reports on the building of the new Tower One, and the 9/11 Memorial and Museum have already appeared in newspapers. Books are being re-reprinted, and new ones are coming out in time for the anniversary.
But not everyone wants to remember.
Families, friends, survivors, even those with no connection to the losses of that day may want to ignore the whole thing.
For some, it's dwelling in the past, on a horrible event.
For some, the politics of the rebuilding have left a sour taste in their mouths.
For some, the wars in Iraq and Afghanistan are enough of a reminder.
For some, the observances simply remind them of what they lost that day.
Make no mistake: people don't need these ceremonies to be reminded of what happened, especially if they lost a friend or family member that day. They grieve every day.
But I hope that those of us who are participating in observances around the world will remember that not everyone grieves the same way. Just because they don't watch the TV specials, or attend special events, or talk about where they were that day, that doesn't mean they are indifferent.
You don't have to wave a flag to prove you love your country, and you don't have to be at Ground Zero to prove you grieve for those who died.
How people react to this isn't good or bad. Just assume it's right for them.