Blog
Chicago Public Library
Mark Your Calendar for Indie Author Day
Sep 21, 2016
by Victoria Noe
I love libraries, don't you? But until recently, my books were not available there, in print or ebook. That changed when the first four Friend Grief ebooks were accepted by Library Journal's SELF-e program for their Illinois and National Select collections. Print, however, was a different story.

Authors want to see their books in public libraries: actual, physical books. But too often, indie authors are shut out. The reasons are, well, reasonable. The sheer number of indie authors is growing every day. The number of librarians is much smaller. They simply don't have the time to meet and greet every author who walks in to sell their books.

Purchasing requirements vary from library system to library system. When you're on your own...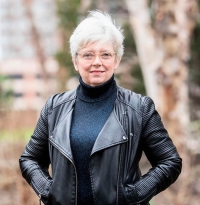 Blog Categories