Blog
Jessica Cage
On the Road at Author Events
Sep 21, 2017
by Victoria Noe
I have three events in the next few weeks, none of them in Chicago, where I live.

First up this Saturday is the 3rd annual Author Fair at Princeton (IL) Public Library. Princeton is located just south of I-80, a bit north of Peoria. The library hosts a lovely author fair each year, with interesting authors selling terrific books in a variety of genres. This is a picture of me with Jessica Cage, another Chicago author, in Princeton two years ago. She won't be there this year, but the following week I'll see her at...

Penned Con! This is my first appearance at Penned Con, a huge author/reader event in St. Louis that supports autism being held September 29-30. There are some...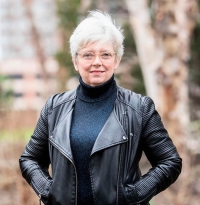 Blog Categories