Blog
Ghalala Khan
Why Are We So Hard on Grievers?
Aug 03, 2016
by Victoria Noe
Most of us don't grieve in public and frankly, that's a relief. Anyone in the public eye who has experienced a loss is closely watched for…what? So we – strangers – can judge how they're handling their grief. Do they cry at the drop of a hat or do they act as if nothing has happened?

I've been thinking about this a lot since I watched both the speech given by Khizr Khan at the Democratic National Convention last week and the reaction from around the country. Perhaps the only thing more impressive was his wife, Ghazala.

I listened to his words, but I watched her. The grief she experienced was obvious in her body language: tense, fragile, struggling for control. She's...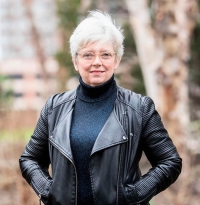 Blog Categories