Blog
IndieLab
The Right Writing Conference for Me
Oct 11, 2018
by Victoria Noe
I drove to Cincinnati recently for a conference for indie authors. IndieLab was put on the same folks who produce the annual Writer's Digest Conference that I attend in New York every year. This one was different, in many ways.

First, obviously, it was for indie authors. At other writing conferences, anyone who self-publishes is usually looked down on or ignored. The assumption is that you're only doing 'that' (self-publishing) because you're not good enough for a traditional deal or you're hoping to attract a 'real' publisher. There's a hierarchy, both implied and spoken.

So the atmosphere was very different at IndieLab. It was a much smaller conference than the mammoth WDC weekend. The size was a terrific advantage: no long...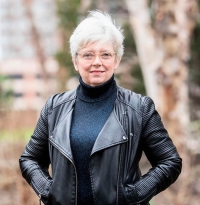 Blog Categories