How Do You Honor Your Friend?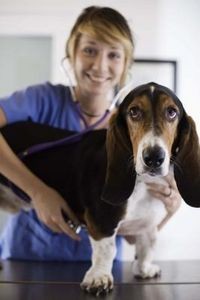 ehow.com
For the next few posts, I'm going to look at the ways some people have honored a friend who has died.
In many ways, this blog is a way for me to honor a friend. Before she died, I promised my friend, Delle Chatman, that I'd write a book about what people go through when their friends die. She was enthusiastic and supportive, as always.
It took almost 3 years to finally get going, but later this summer, I'll be self-publishing a small e-book, My Best Friend Died and No One Gives a Damn. The bigger book is still in progress, though it's getting close. She's taken over my life, changing my career path in a very unexpected way. That's not a complaint.
Connie Ragen Green wrote last summer in EzineArticles.com about her closest childhood friend, Tory.
"We had been close friends for more than thirty years. He died suddenly the day before Christmas by choking on some food while he was alone."
Not surprisingly, her grief continued for months, especially when considering the 'what ifs' that consume us when someone dies in a way that might have been prevented. She could have wallowed in that forever.
Then she realized she had hundreds of photos of him. She spent several months transferring them to CD's, choosing background music, creating tributes. She sent the CD's – a new one each week – to his family. Sharing the good times helped her heal.
That was a great thing to do, you're thinking. And it was. You don't have to be a computer whiz to do it. But she took her love for her friend a step farther:
"The year after he passed away I set up a scholarship fund in Tory's name. He had not been a good student, so I set the academic requirements very low for the person who would apply for it. He also loved animals, so I made the scholarship for someone who was studying to work with animals as a career. I remember meeting the woman who received it the first year. She wanted to be a veterinary assistant, and this money was going to help her to finish school and go on to this career. I told her a little about why I had set up the scholarship and wished her well with her studies."
Not everyone has the financial resources to do that, but I liked that she tailored the scholarship to someone like her friend: a normal guy who liked animals.
In the midst of grief, it's often difficult to think of good ideas for honoring our friends. I hope this post and the next few will give you some ideas. Feel free to share yours, too.