"Passing" by Jeanne Veillette Bowerman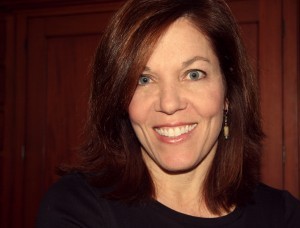 Jeanne Veillette Bowerman
Jeanne Veillette Bowerman is another one of my original Stecchino's gang, along with
Karl Sprague
and
George Davis
. She's a fabulous screenwriter and teacher (yes, you are). If you don't follow her blog,
Ramblings of a Recovered Insecureaholic
, you're missing something. She has a lot to say, and she says it better than most of us ever will.
Not long ago, Jeanne tweeted that her best friend had died suddenly. And true to form, she has written about her friendship. "It's how I heal," she said on Facebook, after I shared her post.
There are people who come into our lives for a very specific reason. It's as if they were angels sent on a mission, and when they've accomplished it, they move on. So it was with Jeanne and Tom.
To meet Jeanne you would never see her insecurities. You see a generous, talented woman who does not suffer fools gladly, but will help a stranger gain confidence in their writing (yes, you did). You see a woman who can be the life of the party, or an impassioned advocate for a film project (

Slavery by Another Name

) that shakes her to her core. We share tweets about our fabulous teenage daughters, our goal to hire a cabana boy, and spying on people when we write at Panera.
But as is so often the case, especially with very talented artists, she felt insecure. Cue entrance: Tom walks into her life, and her life was never the same.
Jeanne recounts a long lists of things she learned from him, some silly ("the secret to caramelized onions"), some profound ("to be open to love").
But the most important gift Tom gave me was when he called me on my self-destructive behavior and helped me find what he called "the real Jeanne."
The best friends are also the most annoying. They don't tolerate our stupid excuses and Olympic-level denials. They know what we're capable of and they want to see it. So they can be a little, well, pushy. They're our friends for the long-haul and don't want to hear us whining about the things we should've done. I know. I have a couple just like that.
It's not only an Army recruiting slogan, these words from the last email Tom sent to Jeanne the morning he died. It's how we define the most special friendships we have, what we wish for them always:
I think you'll enjoy meeting Jeanne, and through her, Tom. And learn how a friendship has the power to turn our lives around and inspire us every day:
"Passing"
(PS - Jeannie, I'm with you on the toothpaste.)