The Melody of Friendship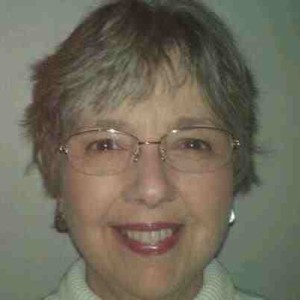 When I read Viki's post, "Do You Need Any Help?", I immediately thought of my best friend, Judy, who died of breast cancer in 1993 after a five year battle. Viki invited me to do a guest post on what it is like to lose a dear friend. Let me tell you about Judy…
Where do I begin to describe a friendship of twenty years; a friendship that endured life's many tough lessons and trials? The diagnosis of cancer, the rigors of single parenting, the challenges of living in a fast-paced world were all intertwined throughout this friendship. We clung to each other through the maze of self-discoveries, growth, career changes, family milestones, achievements and failures.
I didn't realize I would be meeting my best friend, that day in 1973 when we literally bumped into each other

in that cramped little coat room in the emergency department of a local hospital where we both worked as staff nurses. We started joking then and we never stopped. Our families would roll their eyes and groan whenever we got together for they knew the rest of the world would be on hold until we were done talking.
Time after time, crisis after crisis, move after move, Judy was a constant in my life, when everything else seemed to be in shambles.
On August 19, 1993, I said goodbye to Judy as she lay dying in the hospital. Her blue eyes opened wide, and recognized me. I felt so angry and helpless, yet so blessed to have been at her side at that moment. I screamed to myself,
Why, Judy, did this have to happen?
How dare you leave me just as I'm about to go through menopause?
It hurts so much to see you suffer and to know this is so close to the end.
The feelings overwhelmed me and I started to cry, "I'm going to miss you so much."
As I laid my head on her pillow, she reached out to pat my back.
"Your friendship has meant a lot to me, Kathy." She didn't have the strength to cry.
On September 13,1993, while on a nature challenge with the nursing students I was teaching to mark the beginning of a new semester, I climbed a tree and did some rope-climbing for Judy. The students gave me a jelly-roll hug where forty warm, young bodies held hands and wrapped themselves around me. Judy died peacefully that evening. A crystal clear, sunny, crisp fall day marked the ending of a beautiful life and a treasured friendship.
The treasured friend who blessed my life for twenty years has now been gone for nearly eighteen years. I am continually reminded that her spirit is very much alive in my heart whenever I think of her. It is the melody of friendship that plays over and over to nurture my soul.
Kathleen Pooler is a Family Nurse Practitioner and writer from eastern New York, at the foothills of the Adirondack Mountains along the New York State Thruway. She is currently working on a memoir about the power of hope through her faith in God. It traces the extraordinary events of her life: two abusive marriages, divorces, single-parenting, raising an alcoholic son, cancer, heart failure, all leading to a life of peace and joy.
Check out her writer's blog, Write On, Random Thoughts on Writing and Life

at
http://krpooler.wordpress.com
. She can be reached on twitter: @kathypooler , on Facebook: Kathleen Pooler and email: kpooler63@gmail.com.