When to Remember Our Friends?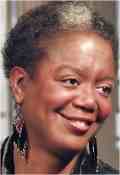 Happy birthday, Delle

What difference does it make what day you commemorate your friend?
Well, in the case of John F. Kennedy and Martin Luther King, Jr., there's definitely a difference.
Few people know that Kennedy's birthday is May 29. The day we forever associate with him is the day he was assassinated.
The opposite is true of Dr. King: his birthday is a national holiday, but the day he was killed is not as important.
My friend, Delle Chatman, died on November 7. Perhaps because my memory of that day is so clear, I tend to not forget it. Her birthday is tomorrow, November 19.
I was in New York on the 7th this year, and my girlfriend and I raised a toast to Delle. Tomorrow, well, I haven't decided yet what I'll do.
I always think of Delle on my birthday. In 2002, we sat at Prize Day at our daughter's school, and I admitted I couldn't decide what I wanted to do for my next birthday. She told me what she'd done for hers, and I copied it: a girls-only, wine & dessert evening of laughing and sharing.
Tomorrow will probably involve green tea, which we shared a taste for, and possibly a red velvet cupcake. It will definitely include a good amount of work on the book she encouraged me to write. And I know for sure it will be full of gratitude for knowing her, for having the privilege of calling her my friend.
What day do you remember your friend? The day they died? The day they were born? Or another day?
The day doesn't matter. All that matters, really, is that you remember them and what they meant to you.