"Are You Straight?" - Researching My Next Book
[caption id="attachment_1492" align="alignleft" width="207"]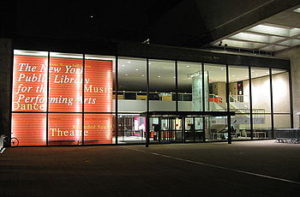 NYPL Library for the Performing Arts[/caption]
All of the
Friend Grief
books required research. I knew I couldn't rely only on personal interviews because there were some celebrities I wanted to include, as well as people I could not travel to meet. Truth be told, I like doing research. I feel a sense of accomplishment when I find what I'm looking for. I get really jazzed when I uncover a gem.
But this next book…well, the research is on a whole different level.
Fag Hags, Divas and Moms: The Legacy of Straight Women in the AIDS Community
looks at the contributions of these women through the 35 years of the epidemic. I made a few decisions early on that are driving the book:
This book would not be about me. I'm one of those straight women in the AIDS community, but my experience is mine alone. Every woman has a different story.
My research would include women around the world, not just the US.
The book will cover the entire timeline of the epidemic.
Women will be included who are HIV-positive.
It's a daunting project, isn't it? I figured out a few months ago that I will never be able to include every woman, or even 1% of the women who deserve to have their stories told. I expect there will be more than 100 in the book who will represent all those who are still not known by name. I definitely can't do this alone.
[caption id="attachment_1179" align="alignleft" width="205"]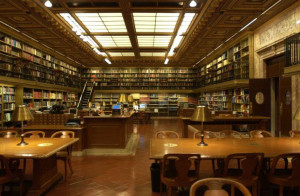 Brooke Russell Astor Reading Room for Rare Books and Manuscripts[/caption]
I've made a lot of new friends already. I walked into the Brooke Russell Astor Reading Room at the New York Public Library last week and one of the research librarians smiled, "You're back." People I've never met – friends of friends on Facebook – have sent me messages with the names and contact information of women they want me to interview. It's humbling to realize that strangers trust me to get this right.
The odd part, as I told someone today, is that I have to ask "are they straight?" Honestly, I don't care about anyone's sexual orientation. But for the purposes of the book, I have to care. It has led to a couple of funny/awkward moments when recommendations were suddenly withdrawn: "Oh, I forgot, they're not straight."
Still, I'm enjoying this part of the process immensely. I like finding out all the ways straight women made a difference, especially in the first 15 years of the epidemic. I thought I knew a lot, having been a fundraiser then. But I'm learning so much about talented, passionate women fighting for the lives of their friends and family members.
I'm halfway through a two-week trip to New York, spending most of my time accessing archives at the library and meeting with organizations to set up interviews for later this fall. It's moving forward, though slower than I would like. This book scares the hell out of me, but not enough to abandon it.
I feel a deep responsibility to get it right, to do justice to the women who stepped in during the plague years and remain passionate today; women around the world who ignored the insistence that AIDS wasn't "about them" and concentrated on saving lives.
There will be other books, I'm sure, and hopefully a documentary or two that will give these women the recognition they deserve. But for now, whenever someone asks why I'm writing this book, I'm just going to say:
"Because it's time."
Now would be a good time for you to sign up for my email newsletter (on the right-hand side of this page). My subscribers get all the news first and there will be a lot of news about this book coming in the next few weeks.