Before You Write Your Story, Make Sure You're Not Alone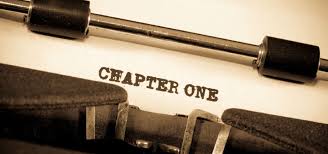 Since at least 2013, when my first books were published, people have asked me how to go about writing their own book. They've asked about publishing, they've asked about writing groups, they've asked about how to get the courage to write. Many of them want to write a memoir based on their experiences in the early days of the AIDS epidemic.
For a long time, I would offer unabashed encouragement and suggestions for how to proceed. I let them know I would answer any questions they had along the way. Some of them took me up on that offer; not all of them followed my advice. That's okay. The important thing was that they were telling their stories.
When the COVID pandemic began, I joined online writing groups of long-term survivors in the HIV/AIDS community. Some were already published authors; many had never been published. A few of them were considering going that route, but others were mainly interested in recording their feelings and experiences during what quickly became their second pandemic.

Also early in COVID, I asked women I'd profiled in my last book (Fag Hags, Divas and Moms: The Legacy of Straight Women in the AIDS Community) to write for my blog about their feelings of deja vu, and what sense they could make of this pandemic. I wrote a few things myself, and led a couple of online writing groups on this topic.
I'm not sure when I changed my advice about writing, but certainly by last summer, I'd made a shift. Instead of initially offering unqualified support, I now asked a question: "what kind of support network do you have?"
Interviewing people for years with a box of Kleenex between us, while they told me of the grief of losing their friends, took a toll. It would finally take some very out of character behavior on my part for me to understand that I was absorbing what I was hearing. "They're not reading the phone book to you," a friend pointed out. Researching and attending events had similar potential to take me to what was frankly a dark place. It was hard to separate myself from the stories.
Last fall, when I began to consider my next book, about grieving friends lost during COVID, I thought about those times when I behaved in ways that shocked me, dragged down emotionally by the grief of the people in my books. My therapist kept asking me why I was so resistant, but when I finally told her "I don't want to go there again", I was really saying that I was scared. Scared of the emotional toll of this kind of writing.
I wasn't in therapy when I wrote those other books, so I'm grateful that I am now. I would never have considered doing this book otherwise. But I also have other people I lean on for support: family and friends both near and far.
I recently spent five weeks in New York and Washington, working on this new book. I did things that certainly would fall under the concept of 'self-care': wandered around the Met Cloisters, spent time in parks and near the harbor, read the Sunday New York Times over brunch. But maybe more importantly, I spent time with friends who are the ones who make up my support 'team'. They understand the strain this book puts on me, and watch for signs that it may be having an effect. They know how to distract me with spirited discussions about activism and musical theatre and Shakespeare and classic rock music to take my mind off the grief that is at the heart of this book. And they make me laugh: not just smile, but laugh out loud, often in inappropriate places.
That's what I mean when I ask prospective authors about what kind of support they have. These are people whose stories are, like many memoirs, rooted in trauma. And while that kind of writing can be cathartic, it can be triggering in ways they cannot anticipate. I've seen it in the friends whose memoirs have come out this year. Not one of them had a smooth experience. Instead, every one experienced delays when the memories were too overwhelming, or new traumas occurred.
A number of important books about HIV/AIDS have come out this year and more are in the works. That's good news because there can never be one book - or documentary or TV series - that tells the whole story. Every person has a unique experience and perspective, and without a wide range of representation, the story of that epidemic will remain narrow and incomplete.
As each of those books was published, I heard from friends who were annoyed that their own story was either not included, or not expansive enough. There was a time when I would've just snapped, "quit bitching and write your own". I still believe that you are the best person to tell your story. But now I will do my best to convince you to build that support group before you ever put pen to paper (or finger to keyboard).
The writing itself is solitary. But the ability to do so...well, it takes a village.