CrowdFunding Isn't Only About Money
[caption id="attachment_1198" align="alignleft" width="242"]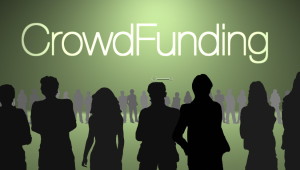 leardon.com[/caption]
My own crowdfunding campaign began this time last week on
RocketHub
, to support research expenses for my book
Fag Hags, Divas and Moms: The Legacy of Straight Women in the AIDS Community.
So I thought I'd share what I've learned so far:
Running a crowdfunding campaign is hard work. I knew, thanks to the detailed training materials from RocketHub and New York Foundation for the Arts, that a lot of planning goes into a successful crowdfunding campaign. I took time to set up the campaign itself – timeline, incentives, etc. – and began posting on social media before it began. Every day I thank donors on the site, as well as Twitter, Google+, LinkedIn and various pages on Facebook.
Before the campaign began, I asked the advice of several trusted friends regarding the campaign site. Did they like the narrative? The prizes? I received honest, helpful suggestions that I used.
In the interest of simplicity, I decided to use one source for all prizes: Broadway Cares/Equity Fights AIDS. Not only are they the charity partner for my book Friend Grief and AIDS: Thirty Years of Burying Our Friends, but I've volunteered with them. The story of their founding will be included in the new book.
There are ups and downs. There are days with no new donations and days when you receive a significant donation from someone you've never met, whose name is unfamiliar to you. And I make sure I don't judge my friends based on whether or not they support the campaign.
I spaced things out. I launched the campaign on World AIDS Day. Yesterday I started running a Facebook ad. The press release went live today. Each week at least one guest post, op-ed or blog post will be published.
I realized, in the most humbling ways, that the relationships you have nurtured over time, the friends and colleagues who believe in you and what you do, are the real prizes. I asked a few friends to share my campaign announcement. Not only did they do so, but they endorsed it with praise that occasionally brought tears to my eyes. Some of them donated money, which is greatly appreciated! But a crowdfunding campaign is only as good as the people who believe in it.
Those friends, those allies, those supporters are your street team. No one can run a crowdfunding campaign – or do much of anything, really – alone. We all need support in our professional and personal lives. It can be hard to ask for it, but you may be pleasantly surprised by the response. That's why people I've never met have been suggesting women to interview: they want to make sure they're not forgotten.
So, yes, hard work! Sometimes frustrating, sometimes exciting, sometimes humbling. But I hope that what I'm ultimately doing is building interest in stories that deserve to be told.
I hope you do, too.