Four Books about COVID, Grief, and Friendship (That Aren't Mine)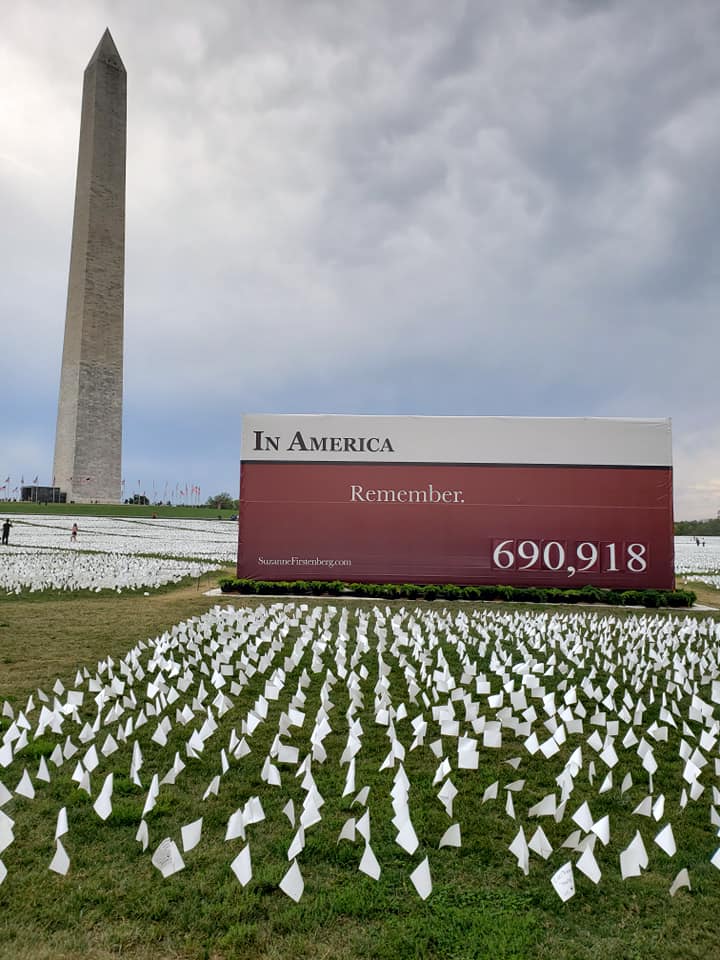 I've read dozens of books and a couple hundred articles for my next book, What Our Friends Left Behind: Grief and Laughter in a Pandemic (coming in June). When I first started researching, I had a general idea of what I was looking for, but as usual with my books, that idea changed over the last two years. I spent a lot of time wandering through bookstores and library catalogs, even visiting temporary memorials, like the one shown here on the National Mall in the fall of 2021.

I was writing about something we were all still experiencing, so I prayed for inspiration, and was rewarded for my efforts. I've discovered stories that made me cry and occasionally made me laugh. All of them deserve to be shared. Here are a few books that have shaped my understanding of how we have grieved our friends during COVID: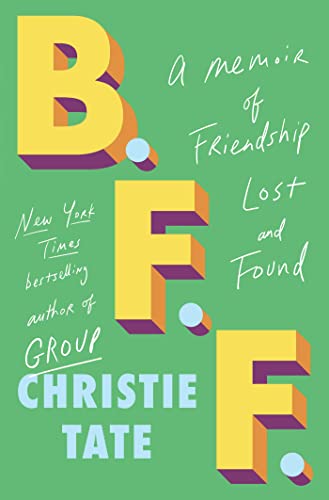 B.F.F.: A Memoir of Friendship Lost and Found by Christie O. Tate
Not specifically about COVID, Tate's memoir of her decades-long challenge to create and maintain healthy friendships with other women was written during the pandemic. I guarantee that you will see yourself and your friends in her often hilarious, sometimes painful stories of the ebb and flow of her friendships. For anyone who has grieved the death of a close friend, it will make you laugh and cry and raise a glass in their memory.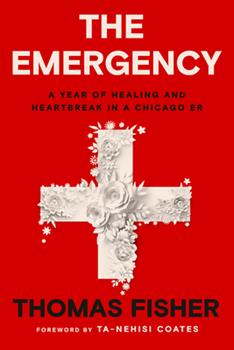 The Emergency: A Year of Healing and Heartbreak in a Chicago ER by Thomas Fisher
The racial and economic disparities laid bare by COVID are on full display here, in this sometimes shocking and often beautiful account of the first months of the pandemic from an emergency department doctor at the U. of Chicago Medical Center on the south side of the city. Fisher's relationships with his patients define friendship, respect, and love.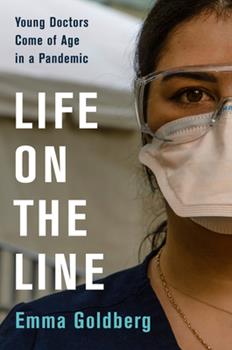 Life on the Line: Young Doctors Come of Age in a Pandemic by Emma Goldberg
The timing of COVID exploding in NYC was actually fortunate in one way: medical students were about to graduate. Volunteering before anyone needed to ask, they plunged into the chaos and challenges of frontline work. They were witnesses to the promise and failure of our medical system, and were changed forever.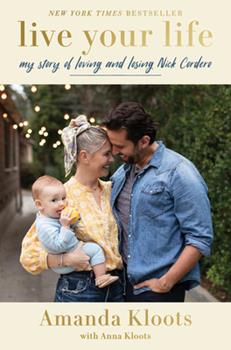 Live Your Life: My Story of Loving and Losing Nick Cordero by Amanda Kloots
Broadway performers when the pandemic began, Amanda Kloots' harrowing account of her husband's fight against COVID provides a ringside seat to the chaos and despair of watching someone you love slowly slip away. Though her husband was young and healthy,and they had a level of privilege that most of us can only dream about, the virus didn't care. Their friends, near and far, pushed their own grief aside to honor Nick by supporting her and their son.
There are other books, too. A lot. Many are memoirs, others are examinations of grief. But these will take you back to those frightening early days of the spring and summer of 2020. Because it's time to reflect on what we lost, as well as what we gained.


Curious about my new book? Sign up for my newsletter here for book launch details, giveaways and more.