Friends Shut Out on 9/11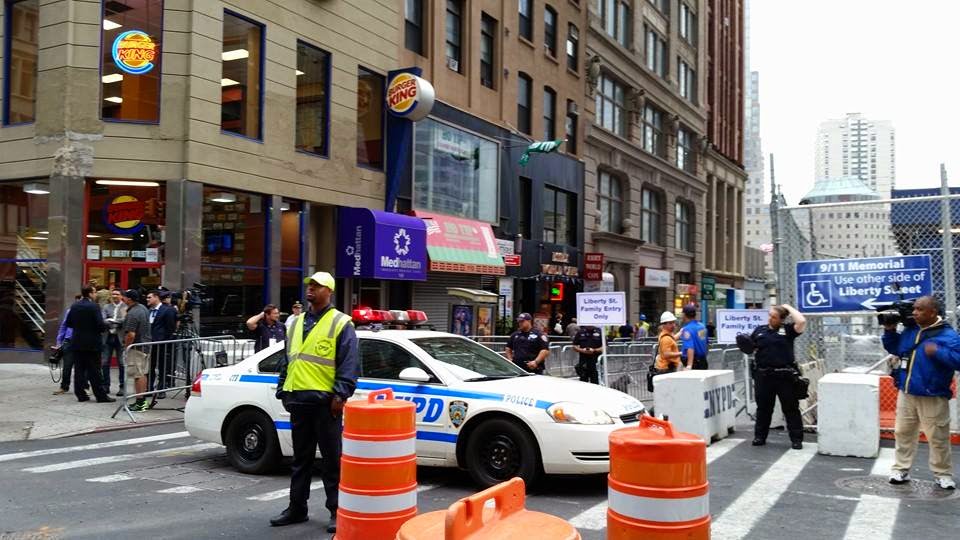 Across from Zuccotti Park
Yesterday was the 13th anniversary of the 9/11 attacks. I've attended the observances in New York twice: the 9th and 10th anniversaries. This year, I attended again. And my, how things have changed.
On the two previous occasions I was here on 9/11, there were accommodations for the general public (i.e., anyone not a family member): loudspeakers on Broadway and around the site so the crowds could hear the prayers and names read. On the 10th anniversary, Jumbotrons were set up so we could watch, as well. This year...not so much.
As is my habit, I got down the lower Manhattan early, so I could scope out what was going on. I had to keep reminding myself that I couldn't compare it to 2011 because the 10th anniversary (which included the opening of the Memorial) was a very big deal. Still, as I walked around the entire perimeter of Ground Zero, I found myself increasingly irritated.
There was nothing.
As usual, the immediate area of the Memorial and Museum was blocked off to the general public. There were no loudspeakers, no crowd-control barriers. Zuccotti Park was nearly empty. People poured out of the PATH station and hurried to their jobs. Others wandered around, trying to catch a glimpse through the construction fences.
I walked over to Broadway and then City Hall Park, expecting to see groups there, maybe even the Westboro Baptist Church.
There was nothing.
By the time I made my way over to West St., I was really irritated. A reporter heard me express my frustration to a 9/11 Memorial employee and asked me to explain why I was there.
I told her I was there to pay my respects - the same reason everyone comes there. But unlike those previous years, I couldn't even hear the names read. I would've been better off if I'd stayed home and watched it on TV.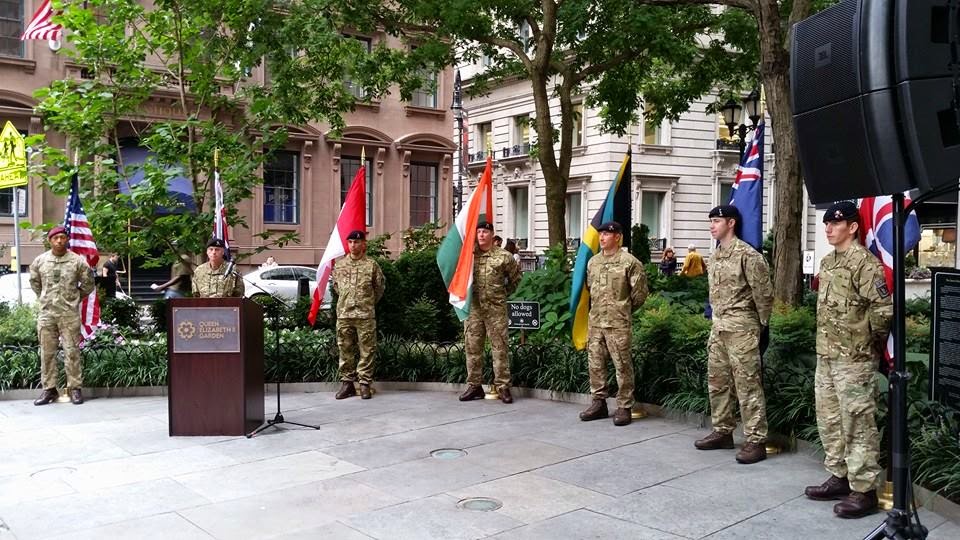 I had to content myself with attending the ceremony at the Queen Elizabeth II September 11 Memorial Gardens, near Wall Street. The Consuls General of the UK, New Zealand, Canada, Jamaica and India made brief, eloquent remarks. It's respectful, quiet and welcoming to all.
This was the first year the city did not oversee the observances at the Memorial. Maybe that's why it was so very different. I don't want to believe it was a deliberate decision - shutting out the public.
But for the people who came down there Thursday morning - friends and strangers alike - it added to the sadness in two ways:
First, that we were completely shut out, unable to even hear the names read.
And second, that maybe, just maybe, the world is forgetting about our friends.