Pride and Pulse: One Year Later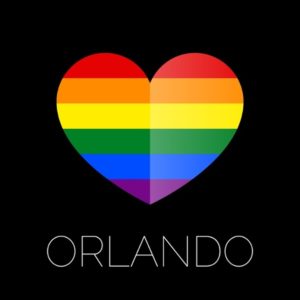 Monday is the first anniversary of the massacre at the Pulse nightclub in Orlando, where 49 people were murdered and 58 others were injured.
The shooting happened during Pride Month, when members of the LGBT community, long driven underground, celebrate their freedom to love.
Pride is rooted in the Stonewall riots, not celebrations. During the plague years of the AIDS epidemic, Pride parades were one of the few opportunities to get the media to focus on the desperation of those times (though the film footage was almost always of the most outrageously dressed participants). In cities across the US, Pride parades included contingents from organizations that could help people get tested and treated. The bonus was always free condoms, tossed by revelers to the crowds. I attended more than a few parades and rode on a float once. It wasn't my parade, but I could still support it.
Times change. A diagnosis of HIV is no longer an instant death sentence. Gay men and lesbians can legally marry and adopt children. They are no longer forced to live their lives in the closet. You're now more likely to see Mardi Gras beads tossed than condoms. Pride is one continuous party.
But then Pulse happened.
Like many of my LGBT friends, I was devastated by the news. I blogged about it two days later, and then again, as I struggled to deal with the anger and grief.
In the aftermath, one of my friends helped found Gays Against Guns, which has become a visible force in the effort to enact common sense gun laws. It's certainly not a group that I ever expected to see, but Pulse changed everything. While the laws are now on the side of the LGBT community, there are still individuals who are motivated to kill them.
This year, on June 12, gatherings will be held around the country to honor the victims and recommit to equality. I'll be at one of them here in Chicago, to show my support.
Since last year, my LGBT friends have been harassed on the street, attacked online, and beaten on their way home. They didn't deserve it. No one deserves it.
Many parades are planning a return to the protest days, because obviously, there are life and death issues to address. I'll be at the Chicago Pride parade in my ACT UP t-shirt, because the AIDS epidemic is not over. But I'll celebrate too. Because friends can do both.
See you there.